Breast Reconstruction Atlanta
Regain your confidence with reconstructed breasts that fit your body naturally
What Is Breast Reconstruction?
Breast reconstruction encompasses a broad range of surgical approaches and techniques to restore form to the breasts after undergoing surgical removal of breast cancer tissue. A special form of breast reduction called oncoplastic breast reduction also falls into the category of breast reconstruction.
The type of reconstructive approach depends in large part on the breast cancer treatment plan, which includes a number of factors, such as removal or partial removal of breast tissue (lumpectomy versus mastectomy), plans for chemotherapy, and plans for radiation therapy.
Breast Reconstruction Consultation
Typically, Dr. Patel will see you upon referral from a breast cancer specialist. Immediate breast reconstruction is one operative plan that entails removal of breast cancer tissue (by lumpectomy or mastectomy), with the reconstruction done during the same general anesthesia period. However, if you have already had your breast cancer treated, you may be seeing Dr. Patel for delayed breast reconstruction, which is done as a separate surgery months or even years after your lumpectomy or mastectomy.
A major factor in deciding on the best course for you is whether there are plans for or if you have already undergone radiation therapy. Radiation can effectively treat your breast cancer, but it can also pose long-term issues and cause damage to the soft tissues, preventing certain reconstructive options, such as the use of breast implants.
Other health and wellness factors may play into your reconstructive plan. If your risk profile is such that an immediate breast reconstruction is unsafe or has a high probability of failure, Dr. Patel will counsel you on the merits of a delayed reconstruction strategy.
Dr. Patel does not perform microsurgery, but he can nonetheless advise you on the best course of action for your breast reconstruction, even if it means you seek advanced breast reconstructive care elsewhere.
Breast Reconstruction Consultation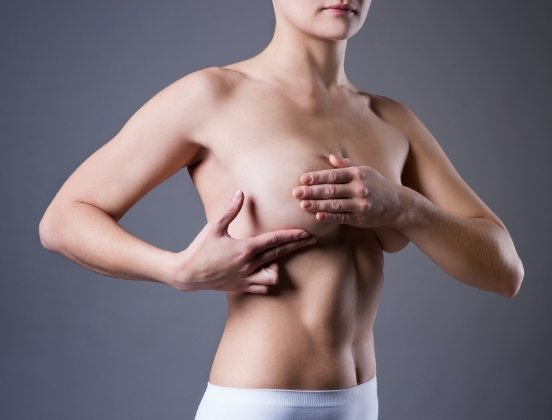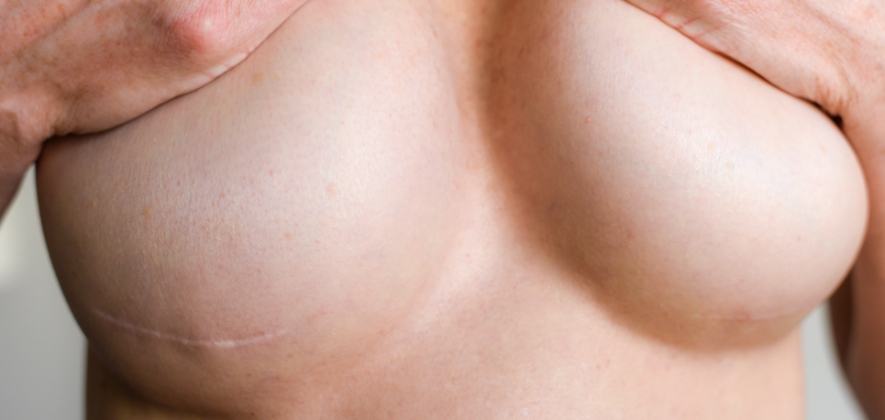 What to expect after Breast Reconstruction
Expect to have closed suction surgical drains, with at least one per reconstructed side. Two drains can be expected where your breast surgeon had to perform a sentinel lymph node biopsy, the procedure in which he or she sampled lymph nodes for breast cancer spread. Chest tightness is very common, particularly where implants have been placed underneath the pectoral muscles. Dr. Patel typically prescribes medications to help minimize muscle spasms, which will continue for a time after you are discharged from the hospital. You will be on a short course of oral antibiotics as well.
With implant-based breast reconstruction, and depending on whether you had one or both breasts reconstructed, you can expect to be in the hospital anywhere from 1 to 2 nights for pain control and nursing care. Thereafter, you will have a series of follow-up appointments with Dr. Patel where your temporary tissue expander implants are gradually filled with sterile saline fluid until the expanders reach their goal capacities.
You will then have a second surgery scheduled in which the expanders will be removed and exchanged for permanent breast implants, typically filled with silicone. Dr. Patel can touch up and reshape the "breast pocket" in which the final implants will rest, as well as perform any additional procedures such as fat grafting. In the event you have undergone mastectomy with loss of the nipples, Dr. Patel can offer nipple reconstruction using your own skin, or else have you undergo nipple areola tattooing to simulate the appearance of nipples. With autologous breast reconstruction (utilizing your own tissues with specialized flaps), expect a longer hospitalization ranging from a few days to up to one week.
The initial consultation with Dr. Patel is thus critical in ensuring you are informed about the benefits and risks of breast reconstruction, as well as alternative treatment options in the event of reconstructive failure.
Best candidates for Breast Reconstruction
You're a good candidate for immediate breast reconstruction if:
Candidates that do not meet these criteria can undergo delayed or autologous breast reconstruction as per Dr. Patel's recommendation or your personal preference.
Breast Reconstruction FAQs