This delicate eyelid surgery reverses the signs of aging around your eyes and boosts your self-confidence
Blepharoplasty is a type of surgery that removes the extra skin or fat around your eyes for a more aesthetic and younger look. This procedure can be categorized into upper blepharoplasty and lower blepharoplasty, subject to the location of the surgery.
Blepharoplasty consultation
Dr. Patel will determine which of the two procedures will suit your case and bring you the desired results. For upper blepharoplasty, Dr. Patel utilizes an "open-sky" technique that removes both skin and muscle from the eyelid to optimize the final scar.
For those with droopy eyelids, called blepharoptosis or simply "ptosis," Dr. Patel can correct the problem using special techniques while simultaneously performing an upper blepharoplasty or eyelift. Dr. Patel's ptosis correction technique, based on careful measurements, can also be performed under general anesthesia, unlike other ptosis corrections that require you to be conscious to participate in the procedure to ensure successful correction.
There are two general approaches to lower blepharoplasty: (1) through the inside of the eyelid (transconjunctival); and (2) via an external approach with an incision just below the lash line (subciliary).
Dr. Patel is comfortable with both techniques and favors the subciliary approach, as it offers greater control of the fat pads and skin of the lower eyelid to help create a smoother contour.
Blepharoplasty consultation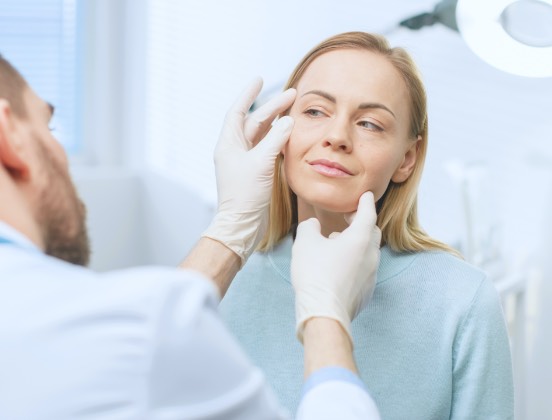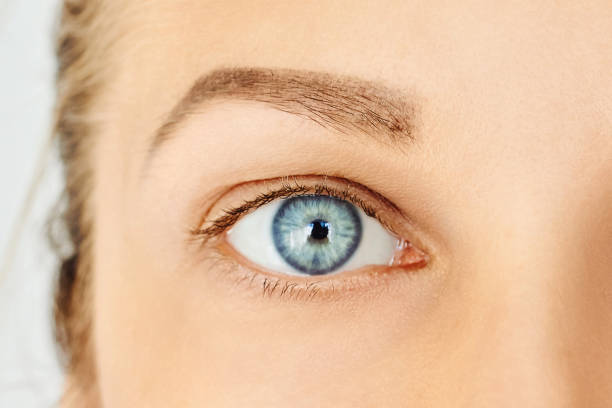 What to expect after Blepharoplasty
After blepharoplasty, you may find yourself more sensitive to sunlight or bright lights, so avoid going outdoors and consider eye protection with sunglasses. Cool compresses may help with swelling but avoid direct or indirect applications of ice without Dr. Patel's express instruction. If you have external eyelid incisions, follow Dr. Patel's guidelines for wound care and clean these areas regularly. Avoid strenuous activity and high temperature environments, as they can prolong swelling or cause other complications.
You may experience pain and discomfort right after surgery, but you can take pain medication prescribed by Dr. Patel before transitioning to alternating acetaminophen (Tylenol) and nonsteroidal anti-inflammatory medications (NSAIDs). If you wear contact lenses daily, you will have to stop doing so for at least 2 weeks so your eyelids can recover from the surgery. You might experience symptoms such as blurry vision and watering eyes but these should be temporary. If symptoms persist, contact Dr. Patel.
Best candidates for Blepharoplasty
You're a good candidate for blepharoplasty if you:
No; blepharoplasty can promote some tightening of skin around the eyes, but it is unlikely that your crow's feet will go away permanently. As for dark circles, this may improve if you have bags under your eyes that can be reduced through blepharoplasty, but it does not mean your dark circles will go away. Adjuncts such as skin care or skin resurfacing may also be required.
Everyone's anatomy is different, but Dr. Patel likes to counsel his patients to expect "a week of bruising, a week of (significant) swelling, followed by a month of generalized (less) swelling." Please follow Dr. Patel's advice and take care of yourself to avoid any complications.
You might experience swelling, redness, and some pain on and around the operated areas. You might also experience blurry vision, light sensitivity, or double vision, but these could be temporary symptoms. Try to keep your head elevated for the first 48 to 72 hours, especially when lying down. If the symptoms persist or worsen, please get in touch with Dr. Patel.