Plastic, Reconstructive, Aesthetic, & Oculoplastic Surgeon
Dr. Nirav Patel is an exceptionally educated and trained plastic surgeon who is proud to bring his unique expertise to the greater Atlanta region.
Dr. Patel's overall philosophy is simple. He will treat you like he would his own family members. He likes to get to know you and your families personally so as to tailor his care to best suit your needs. He absolutely strives for results that are "natural, natural, natural." He is meticulous and his attention to detail is impeccable. If a procedure or option would leave you looking strange, he will tell you right away and advise against going for it. He will never attempt to sell you on something you do not need or from which you would not benefit. Despite his resume, he is very down to earth. He will always "keep it real" with you and "give it to you straight," even if it is something you do not want to hear.
Dr. Patel is honest to a fault and will bend over backwards to provide you with safe and ethical surgical care. He will not sacrifice safety for convenience, and he strives to strike the right balance between the two. He goes out of his way to make himself personally available to you after your surgery by calling and answering all of your questions completely. He is exceedingly patient with you and will see you through the finish line, whether you heal and recover without a hitch or require more frequent visits. He will not be satisfied with your progress until your visits with him are nice and boring!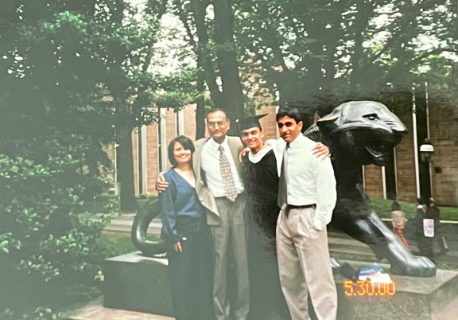 Born in Brooklyn and raised in Upstate New York, Dr. Patel hails from a family of surgeons: his father is a retired solo practice general, colorectal, and trauma surgeon, while his brother is an academic trauma and critical care surgeon.
A precocious student, he matriculated at Princeton University at age 16 and was very active with the campus' classical music scene as a sought-after chamber musician and Principal Cellist of the Princeton University Orchestra, which he helped lead on successful concert tours through the United Kingdom and Spain. At only 20, Dr. Patel graduated with a prestigious bachelor's degree in Economics, for which Princeton is known as having one of the top departments in the world.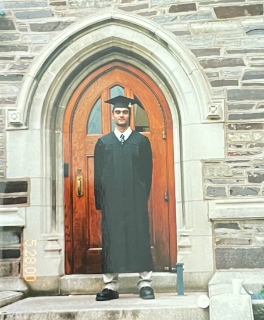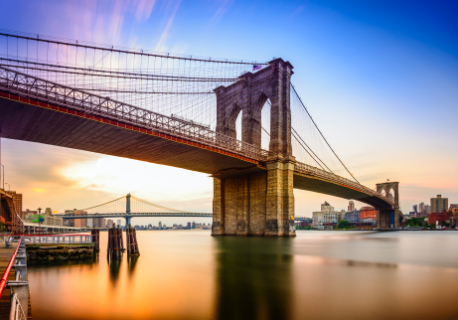 After college, Dr. Patel then moved to New York City, where he matriculated at Brooklyn Law School on a Dean's Merit Scholarship. As a second-year law student, and deeply affected by the events of September 11, 2001, Dr. Patel ultimately decided to go to medical school. He nonetheless completed his Juris Doctorate at 23 with a Concentration in Health Law and joined the New York Bar by 24. He is still licensed to practice law in the State of New York.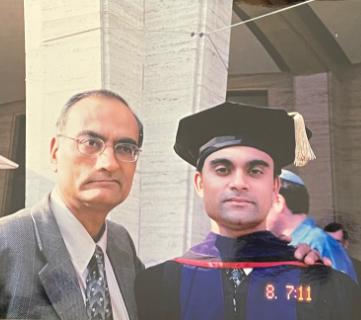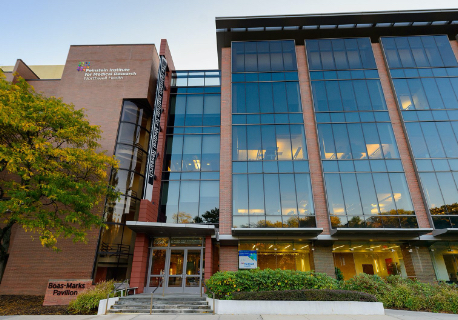 As a bridge to medical school, Dr. Patel completed a master's degree in Biology at New York University. He subsequently engaged in two years of basic science bench research under Dr. Kevin Tracey, international expert on sepsis, inflammation, and cytokines, alongside the latter's team at The Feinstein Institutes for Medical Research. The cutting-edge biomedical research experience gave Dr. Patel the privilege of co-authoring multiple peer-reviewed publications in high-impact scientific journals. While living in New York City, Dr. Patel met his wife Erica, and they subsequently married before moving back to Upstate New York.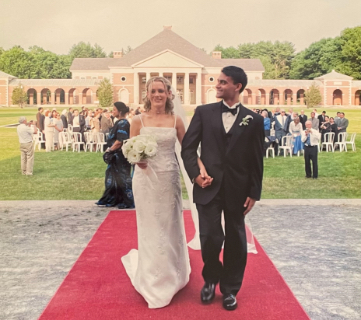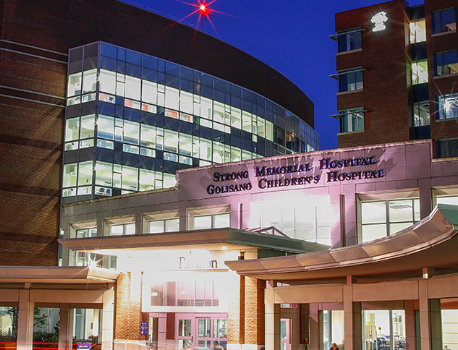 Dr. Patel attended the highly ranked University of Rochester for his medical degree, where he was an Honors student in Surgery and in Plastic Surgery. He also devoted an extra month of his elective medical school experience at the Yale School of Medicine as its acting plastic surgery intern. He served the medical community as a member of the Board of Trustees for the Rochester Academy of Medicine. He kept his musical skills sharp as well, collaborating with like-minded physician-musicians and serving as Principal Cellist for the newly formed Rochester Medical Orchestra. As reward for this hard work, he successfully matched into an exceedingly competitive six-year combined program in general and plastic surgery at the University of California, Davis Medical Center, with only one training slot available there. At the time, there were fewer than 50 such accelerated track plastic surgery programs in the country.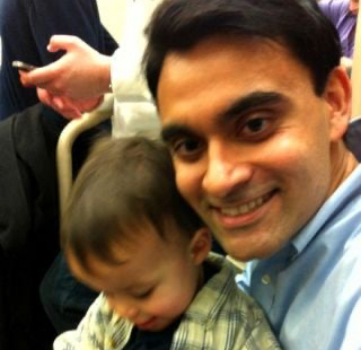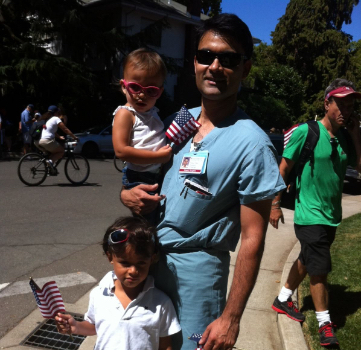 It was the experience of several family members while Dr. Patel was in medical school that convinced him to pursue a career in plastic surgery. His infant nephew had undergone cleft lip repair. His grandmother had undergone flap reconstructions of the groin after removal of a large cancer. His sister-in-law underwent breast reconstruction after being diagnosed with breast cancer. His niece underwent scalp reconstruction after removal of a congenital tumor. The sheer breadth and variety of reconstructive surgeries that these family members underwent proved to Dr. Patel that plastic surgery is one of the last true "head-to-toe" specialities in all of surgery. These family experiences also made him realize how personal it is for him to provide the best possible care to his patients, and to treat every one of them with the same respect he would another member of his own family.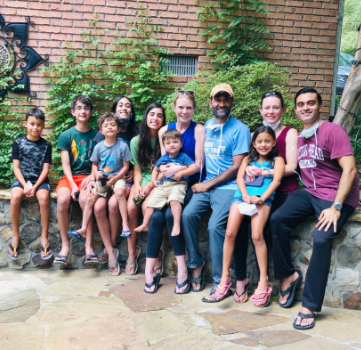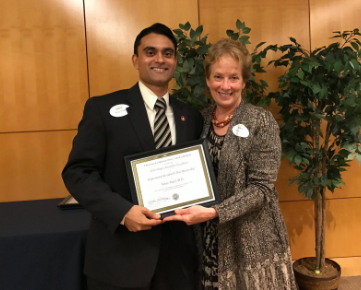 During his surgical training in California, Dr. Patel received numerous awards, among them recognition for exceptional professionalism, for inspirational mentorship of housestaff and medical students, and for the quality of his research endeavors. As a resident, he was active with the California Society of Plastic Surgeons and served on its Scientific Program Committee. In addition, he was involved with several international cleft lip and palate surgical missions, which included a Stryker Fellowship with Operation Smile. Mission work has taken him to underserved areas of the world, including Port-de-Paix, Haiti and Chuxiong City in Yunnan, China.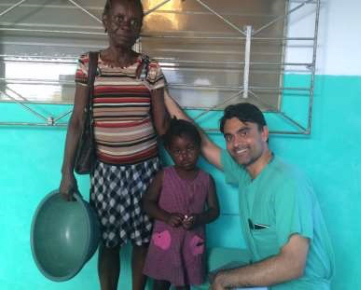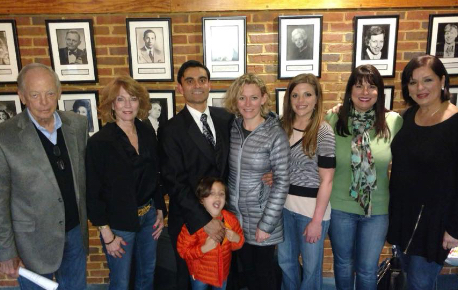 Dr. Patel subsequently completed a highly coveted, one-year breast and aesthetic fellowship with world-renowned Dr. James Grotting in Birmingham, Alabama, which at the time was one of a select few endorsed by the American Society for Aesthetic Plastic Surgery (now known as The Aesthetic Society). Through this fellowship, Dr. Patel expanded his surgical repertory in complex revisional aesthetic breast surgery, breast reduction, breast augmentation, and breast lift techniques as well as in facelifting, rhinoplasty, facial fat grafting, administration of injectables such as neurotoxins and dermal fillers, and application of both skin resurfacing and tightening with lasers, radiofrequency, and chemical peels.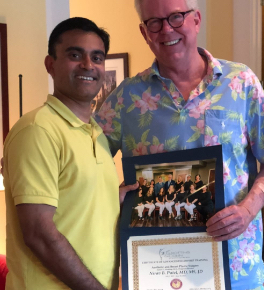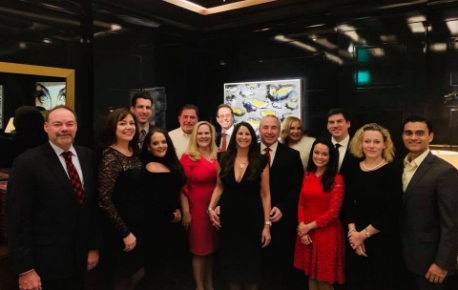 He finally underwent formal training in oculoplastic surgery combined with additional training in facial aesthetic surgery with the late, great Dr. Mark Codner in Buckhead, Atlanta. Through Dr. Codner and multiple oculoplastic surgeon colleagues in the area, Dr. Patel's fellowship experience included significant exposure to complex eyelid and nasal reconstruction after Mohs surgery for skin cancers, as well as other intricate periorbital aesthetic and reconstructive procedures.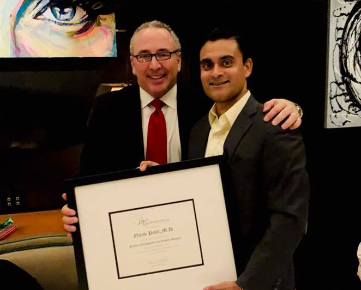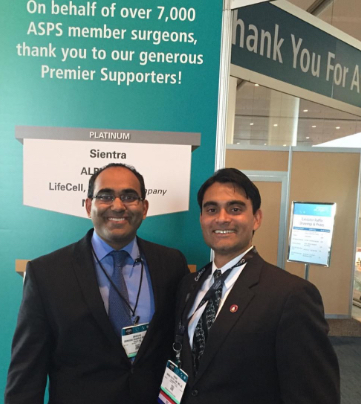 Both fellowships afforded Dr. Patel the distinct privilege of working with internationally respected experts in breast, eyelid, and facelift surgery. He is one of very few plastic surgeons in the world who have formal fellowship training in both aesthetic and in oculoplastic surgery. Dr. Patel has and continues to co-author many projects published in the plastic surgery literature, including peer-reviewed journal articles and textbook chapters, with podium presentations delivered at the national and regional society levels.
Since going into independent practice in 2019, Dr. Patel has worked for two years in group private practice, with his focus on breast aesthetic and reconstructive surgery, oculoplastic surgery, Mohs reconstruction, sternal wounds, and facial trauma reconstruction. After this formative time in practice, and particularly as his parents have recently decided to retire in Georgia, Dr. Patel and Erica decided to open a solo practice in 2021 which serves East Cobb and surrounding communities.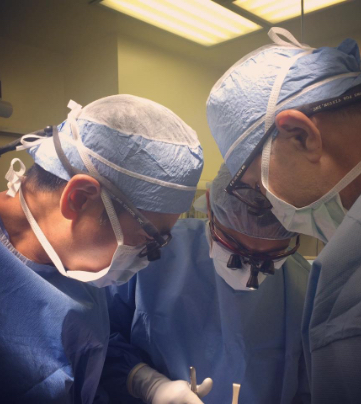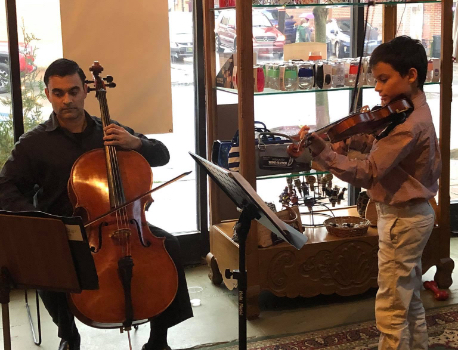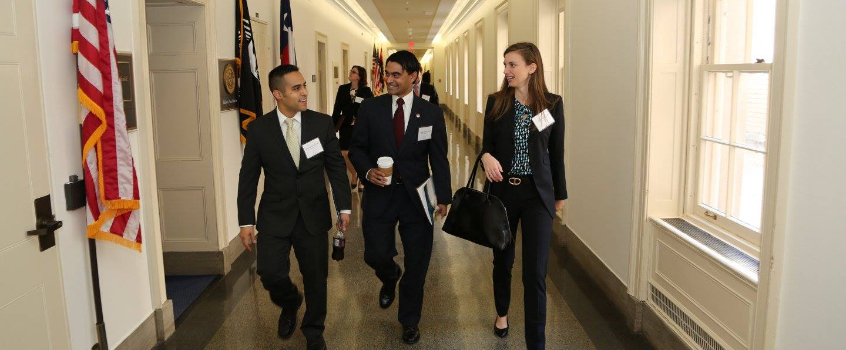 Dr. Patel continues to perform and be involved with classical music at a professional level, having soloed multiple times with the Atlanta Musicians' Orchestra and served as Assistant Principal Cellist and member of the Board of Directors for the Georgia Symphony Orchestra. Most recently, Dr. Patel won the position of Principal Cellist for the Georgia Philharmonic, after formally undergoing a competitive blind, live audition process.
Musical opportunities have taken him to several famous performing venues around the world, including the Royal Academy of Music in London; the Royal Conservatoire of Scotland; concert halls in Madrid, Zaragoza, and Barcelona, Spain; the Eastman School of Music; the Saratoga Performing Arts Center (SPAC); the Fox Theatre in Atlanta; and Spivey Hall. He plays a 1995 Peter Staszel cello from the William Harris Lee shop in Chicago, as well as a circa 1890 Giovanni Paolo Maggini copy, coupled with an Albert Nürnburger bow.
Dr. Patel recently soloed at internationally renowned Spivey Hall for the World Première of composer Lucas Richman's Concerto for Violin and Cello: Un Pasto con Luciana e Mario, along with Kenn Wagner (1st Violinist of the Atlanta Symphony Orchestra) and accompanied by the Atlanta Musicians' Orchestra, under the baton of Maestro Dahlan Foah. An audio recording of the live performance is available on SoundCloud here:
He has used his legal training in legislative advocacy efforts over a five-year span with the American Society of Plastic Surgeons, and more recently with the Medical Association of Georgia at its Annual House of Delegates. Dr. Patel's broad and diverse background makes him readily available to assist organizations in the areas of medical malpractice, expert witness testimony, and intellectual property, as well as with medical writing, research, and copyediting.