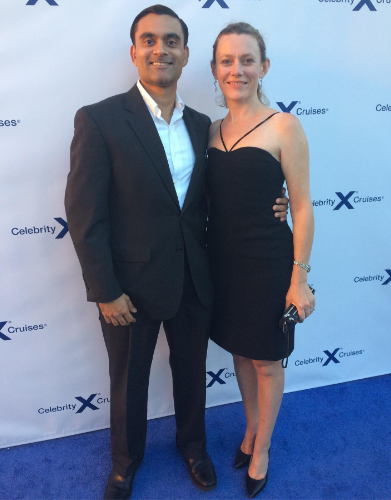 Erica Patel is the practice manager for Patel Plastic Surgery. She grew up in Poughkeepsie, New York and attended The Westover School in Middlebury, Connecticut. In May 1999, she graduated from Dickinson College, in Carlisle, Pennsylvania with a Bachelor of Arts degree in International Business and Management.
After college, Erica worked at Tiffany & Co.'s flagship store on 5th Avenue in New York City for almost 9 years as the Administrative Coordinator for the China and Crystal floor. Her responsibilities included payroll, purchasing, scheduling, and customer service with high-end clientele.
Erica met Dr. Patel in August 2004 while both lived in New York City. They got married in June 2007, just before Dr. Patel started medical school in Rochester. For 4 years there, Erica worked at the insurance agency for Paychex, setting up policies for small businesses. In June 2011, after Dr. Patel completed medical school, the Patels moved to Sacramento, California with their 2-year-old son, Aidan, for Dr. Patel's residency training in plastic surgery at University of California, Davis. Erica spent the next several years as a stay-at-home mom to Aidan and his younger sister Antonia, who was born during Dr. Patel's second year of residency training. During their time in Sacramento, Erica was actively involved with and served on the Board of the Resident Support Association (RSA).
Outside Patel Plastic Surgery, Erica loves being a Mom and is busy running the children around East Cobb for all their extracurricular activities. She enjoys working with Dr. Patel to make his practice run as smoothly as possible to help create the best experience for our patients.